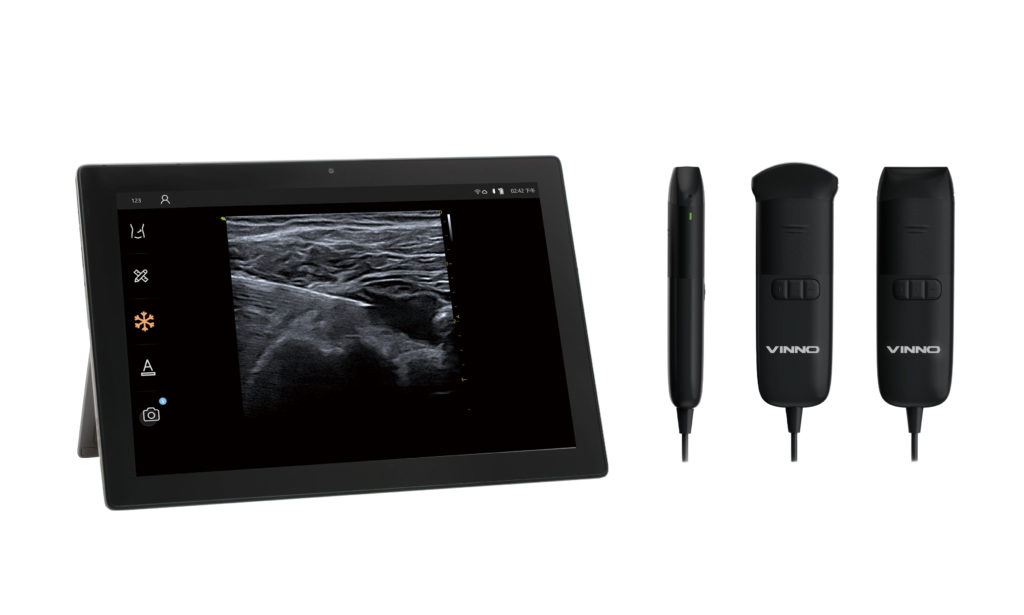 Handheld ultrasound system Vinno Q5
A compact size with high-throughput hardware facilitates the obtaining of high-fidelity data; substantial image processing algorithm processes the data collected in real-time without loss, thus delivering high-quality imaging that satisfies user needs in the clinical diagnostics.
Three transducers available
Linear Array Q5-7L – 12-6 MHz
Curved Array Q5-3C – 5,5-2 MHz
Phased Array Q5-2P – 5,5-2 MHZ
Tablet 
Touch screen 10.5'' high resolution 1920 x 1200.
Intel Pentium, 8GB RAM 128GB SSD. Windows 10. 
Interface customisable by user.
44, Rte de Divonne
CH-1260 Nyon
Tél. +41 22 362 28 51
Fax. +41 22 362 28 53
29, rue des Bucherons
France-94440 Marolles en Brie
Tél. +33 6 79 84 75 31