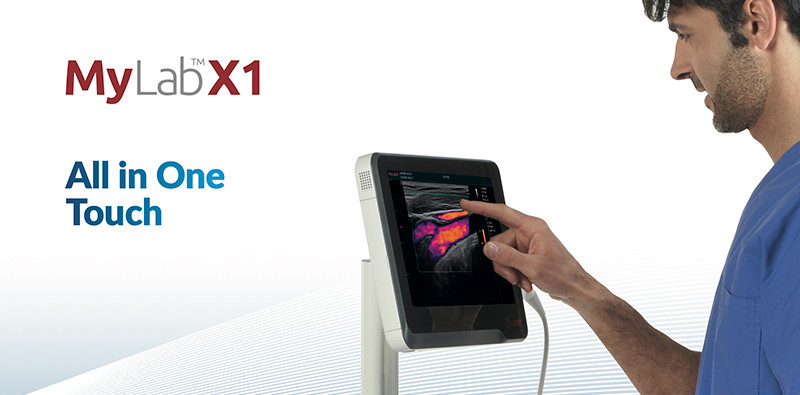 MyLab™X1
All in One Touch
MyLab™X1 allows you to increase your daily examinations everywhere, thanks to Ultra-Light construction and full connectivity capabilities.
MyLab™X1 is fully cleanable thanks to the high-quality and durable materials that guarantee compatibility with a wide range of disinfection agents.
MyLab™X1 manages your daily examinations quickly and easily, thanks to a gesture-driven touchscreen.
44, Rte de Divonne
CH-1260 Nyon
Tél. +41 22 362 28 51
Fax. +41 22 362 28 53
29, rue des Bucherons
France-94440 Marolles en Brie
Tél. +33 6 79 84 75 31