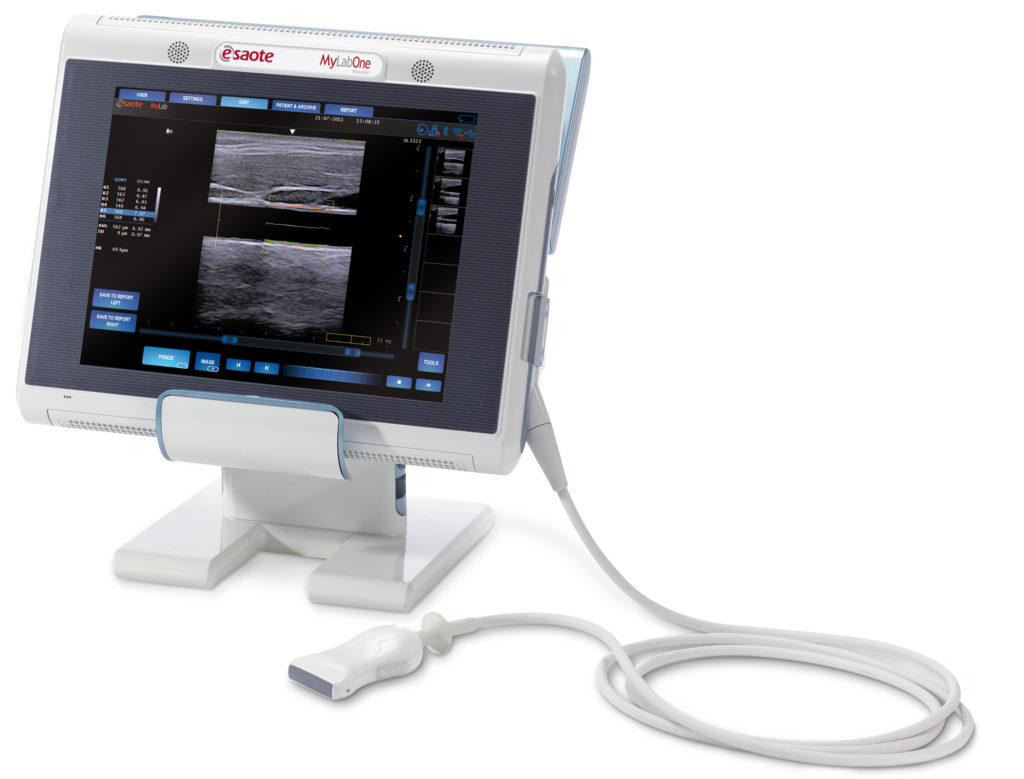 MyLab™One: Designed Around You
The MyLab™One is a revolutionary high performance arm-held ultrasound scanner with a 12″ full touch-screen display. Due to its lightness and portability, it can be used even without a worktop, in complete autonomy by a single operator.
The intuitive touch screen provides the user with quick and easy access to all controls. Add impressive image quality and a compact design to make MyLab™One the most dedicated and focused solution for Point-of-Care ultrasound.
44, Rte de Divonne
CH-1260 Nyon
Tél. +41 22 362 28 51
Fax. +41 22 362 28 53