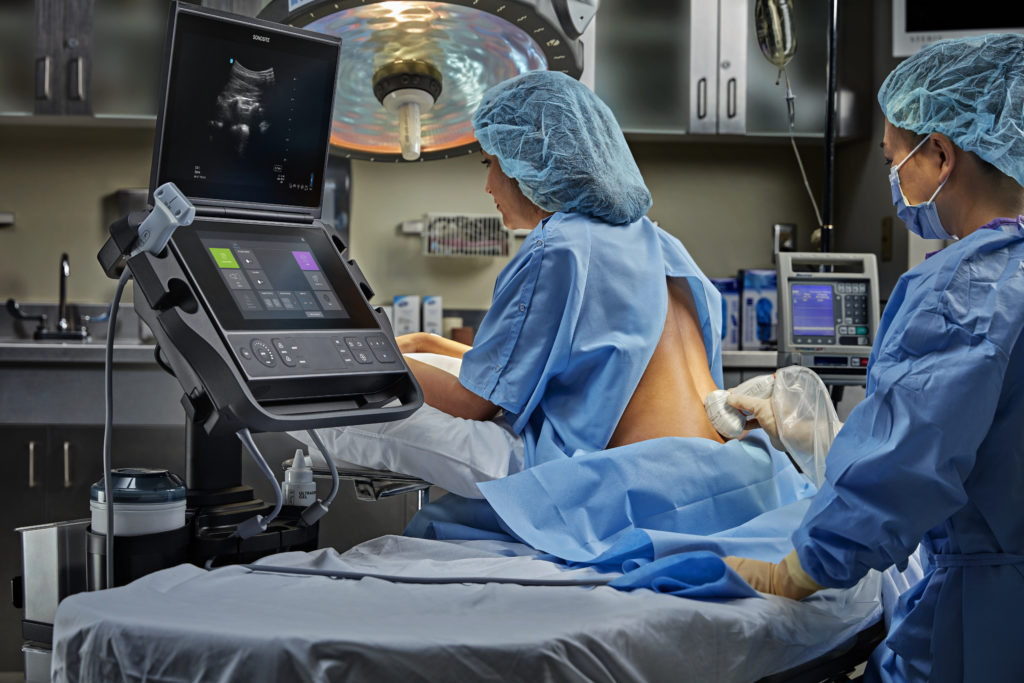 Sonosite's Most Advanced Image Clarity, Ever
Inspired and designed by working side-by-side with clinicians, Sonosite PX offers our most advanced image clarity for an unparalleled level of confidence when treating and diagnosing patients. The new interface combines touch and physical controls for improved efficiency, while its adaptable horizontal-to-vertical work surface allows for optimal bedside ergonomics.
Advanced Image Clarity: More accurately visualize sonographic landmarks for anatomical certainty
New Family of Transducers: Eight durable transducers with new technology aid in image clarity. New probes, L15-4, L19-6, C10-33, T8-3 and ECG.
Streamlined Interface: Improves workflow and allows even novice clinicians to find controls quickly with fewer touches
Adaptable Work Surface: Transitions from a horizontal to vertical position for optimal bedside care
Reinvented Stand Design:

Cable management system keeps transducer cords off the floor, even at its lowest height
Durable, integrated transducer holders remove the need for those pesky cups, making cleanup easier
Small wheelbase footprint is more maneuverable in crowded corridors, and fits better under beds
44, Rte de Divonne
CH-1260 Nyon
Tél. +41 22 362 28 51
Fax. +41 22 362 28 53